SUPPORT, OPERATIONS & LOGISTICS – AERONAUTICAL RESOURCES or SOLAR, as most prefer to call us, is the Aeronautical Division of MACROCONSULTING BRASIL.
We focus on the aircraft owner as the absolute center of attention, maintaining a comprehensive solutions array within close reach of operators in all levels.
Equipped to provide cost effective answers for all operational needs related to flight safety, production savings and business profitability enhancement, SOLAR encompasses decades of know-how through our collaborators' vast experience on the airline business. On the various areas of expertise depicted below, we are organized under the overseeing of those associates.
Among the major projects our team has been involved, we highlight the conception and implementation of:
Operations Control, Flight Dispatch and Crisis Management Centers; Assorted programs such as FOQA, IOSA & EM-CRM; Flight Planning Tool and Avionics & Aircraft Systems selection; SOPs, ACARS and related systems integration; Flight Manuals Optimization; Star Alliance Standardization & Inter-Network Agreements; Fuel Conservation Programs; Flight Watch & Fleet Watch; and General Operators Manuals; besides participating in the Steering Working Group for the EMBRAER E170/E195 development.
To discharge those undertakings, our senior collaborators have been exercising high level administration capacity on aviation fields as diverse as Operations Management; Flt Ops Engineering; Crew Scheduling; Flight Standards & Training; Airport Management; Fleet & Networking Planning; Fuel Contracting; Aircraft Maintenance; Airline Administration; Cargo Managing; Operations Specifications; Flight Safety; Air Transport Security and Aircraft Procurement.
Conducing the aforementioned activities we have established solid relationships with various Aviation Authorities, Suppliers and Systems Providers such as the FAA; ICAO; IATA; STAR ALLIANCE; JEPPESEN; SITA; LH SYSTEMS; EAG; NAVTECH; MCDONNELL DOUGLAS; BOEING; EMBRAER; EADS-AIRBUS; GE AVIATION; PRATT & WHITNEY; ROLLS-ROYCE; GOODRICH; TELEDYNE; HONEYWELL; L3 COMMUNICATIONS and ROCKWELL COLLINS.


On the customers market side, MACROCONSULTING, along with group counterparts RC CONSULTORES and SR RATINGS – led by our chairman, Professor Paulo Rabello de Castro – have enjoyed the opportunity of, throughout many years, successfully satisfying important clients such as ANEEL, PETROPAR, ZURICH SEGUROS, GRUPO ITAU, FUNDAÇÃO CESP, GRUPO BRADESCO, SENAI, FECOMÉRCIO-SP, GRUPO ESTEVE, FUNDO POSTALIS, BRASIF, METRO RIO, GRUPO MALZONI, PETROBRAS E GRUPO GERDAU, among other major Brazilian companies.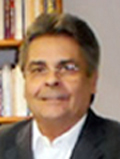 SOLAR was initially directed by Antonio José Mazzoli da Rocha, a Senior Engineer, MBA, with a lauded flight operations career developed in major airlines, comprising extensive experience in the launching of new equipment / processes and in the management of operational cost resources. Highly knowledgeable in operators' certification processes and in flight safety best practices and requisites, Antonio Mazzoli has contributed with his accumulated practice in technical and operational restructuring, participating on administration boards of airline industry companies.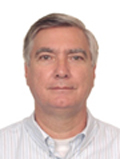 Capt. Marcos Lodi is an Airline Pilot, an Aircraft Maintenance Mechanic and a Flight Engineer Instructor. With a degree in Mechanical Engineering and experience in the maintenance of aircraft engines, he participated in the implementation of the GE CF6-50 engine review at VARIG S/A. A safety enthusiast, he is a postgraduate in Workplace Safety Engineering improving his training with courses on Safety, Prevention of Aeronautical Accidents (CENIPA), Offshore Operations Safety, Technical Expertise and Safety and the Human Factor. Accredited with the Fire Brigade of the State of Rio de Janeiro, Lodi developed projects in the area of fire safety. He concluded the FGV Administration and Management course, and participated in the GRID/CRM and International LOSA & TEM Workshop seminars, complementing his qualifications with the Safety Management System (SGSO) course at the National Civil Aviation Agency (ANAC).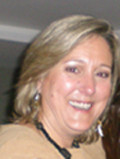 Creative, dynamic, empathic and motivator, Andréa Salgado has 32 years of experience in aviation business with special emphasis on team work, leading projects related to customer services, safety & security, logistics, supervision of third parties contracts and a very good interpersonal skill. This experience also gave her the necessary knowledge and capability to develop and implement projects, improve negotiation in different areas, flexibility to adapt to different scenarios and preparation of manuals (standards and procedures). Leading teams with consideration and involving them towards the common goals, the results were always reached, based on processes implemented with the total quality control concept and these teams became reference inside the companies she had the opportunity to work for. On these last 15 years Andrea was airport manager in Johannesburg (South Africa), Santa Cruz de La Sierra (Bolivia), Recife and Curitiba (Brazil). She also managed the Operational Control Center of Varig as general manager and was responsible for Flights Operations Supervisory at BHS – Brazilian Helicopters Services (Member of CHC Group). Recently she was airport manager for Azul Linhas Aéreas at Curitiba and Rio de Janeiro International Airports.